Philip Lloyd Jewellers is a small independent boutique jewellers located in Reigate High Street. With a wholesale jewellery business running along side, it means we have a huge amount of experience and contacts within the jewellery trade. By cutting out the middle man, we can give our customers the best quality at the best price.
Opening in March 2006, the shop has a reputation for high quality exclusivity at affordable prices. Specialising in unique Art Deco, Vintage, Victorian styles of Jewellery with a variety of cuts of gemstones from hand cut French cut Sapphires to beautiful Old Cut Diamonds. We believe 'style doesn't date' and jewellery should have character, be beautiful and reflect the owner's personality. We stock a wide range of constantly changing exquisite contemporary and classic fine jewellery. We search high and low for unique pieces, so you don't have to.
A bespoke design service is offered by the experienced and friendly team, meaning a piece of jewellery can be created, that is totally unique to you.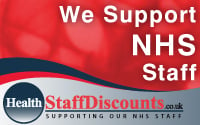 We have specialist knowledge in designing handmade diamond set wedding rings which can be fitted to perfectly compliment your Engagement ring. Eternity, Wedding, Diamond set or plain, whatever, your style, we can hand make a ring, uniquely for you.
We love helping our customers find the perfect piece of jewellery. With a large range of unique pieces, a commitment to excellent customer service and a desire to give our customers the best value for money, you can be confident that this important purchase will be an enjoyable one. Providing free postage, free ring sizing and free Jewellery Valuations for Insurance purposes, our post sales service is second to none.