Philip Lloyd Jewellers is a small independent boutique jewellers located in Reigate High Street. With a wholesale jewellery business running along side, it means we have a huge amount of experience and contacts within the jewellery trade. By cutting out the middle man, we can give our customers the best quality at the best price.
Opening in March 2006, the shop has a reputation for high quality exclusivity at affordable prices. Specialising in unique Art Deco, Vintage, Victorian styles of Jewellery with a variety of cuts of gemstones from hand cut French cut Sapphires to beautiful Old Cut Diamonds. We believe 'style doesn't date' and jewellery should have character, be beautiful and reflect the owner's personality. We stock a wide range of constantly changing exquisite contemporary and classic fine jewellery. We search high and low for unique pieces, so you don't have to.
A bespoke design service is offered by the experienced and friendly team, meaning a piece of jewellery can be created, that is totally unique to you.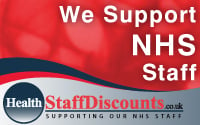 We have specialist knowledge in designing handmade diamond set wedding rings which can be fitted to perfectly compliment your Engagement ring. Eternity, Wedding, Diamond set or plain, whatever, your style, we can hand make a ring, uniquely for you.
We love helping our customers find the perfect piece of jewellery. With a large range of unique pieces, a commitment to excellent customer service and a desire to give our customers the best value for money, you can be confident that this important purchase will be an enjoyable one. Providing free postage, free ring sizing and free Jewellery Valuations for Insurance purposes, our post sales service is second to none.
Testimonials
Hi Phil, received the ring and we're both delighted. Love it! Cheers
Chris - August 2015
I ordered a pair of white gold, pearl and diamond earring as a surprise present for my daughter for her wedding day. They were just what she wanted and she was so pleased and totally delighted with them, as was I. Phillip Lloyd jewellery were amazing at getting this rather late order present to me,, and sent them by return guaranteed post. They arrrived beautifully presented, on time and in a presentation box, together with the valuation certificate. Delighted!!! I will be hopefully ordering the pendant to go them soon. Thank you Phil, one very happy customer and her newly married daughter.
Lynette August 2015
Oval Sapphire and Old Cut Diamond Cluster Ring 0.80ct + 1.30ct 18ct Yellow Gold - Arrived safely today. I'm delighted. The ring is much nicer than the photos
fias aunt - July 2015
Three Stone Brilliant Cut Diamond Ring 1.20ct 18 Carat White Gold - Perfect !
A1steger – July 2015
Morning! Received my ring just now! It is beautiful. Thank you so much for all your trouble from that side. Will definitely buy from you again. I love the antique looking rings. Have a great day!
Elsabe – 3rd June 2015
Hi Phil! I received the ring yesterday! Oooh the anticipation when i was ripping the packaging open! I LOVE it! Thank you so much - I will definitely be a returning customer! Many Thanks
Suzanne – 5th July 2015
Hello Phil,

I got the ring, very nice thankyou.

 Thanks


Louise – 12th May 2015
Hi Phil, ring has just arrived thank you. It is gorgeous. I am very pleased with it.
Gil - 20th April 2015
Art Deco Sapphire Diamond Solitaire Target Ring 18Carat White Gold 1ct - Thanks a million Phil, I absolutely love the ring, it is gorgeous!
Nicola 23rd March 2015
Thanks for making what was quite a big purchase such a simple and pleasurable experience. She absolutely adores the ring.
Adrian
Good afternoon, I wanted to let you know my ring has arrived. It is absolutely beautiful, it's stunning thank you so much. Even the ring box is lovely. I would certainly buy from you in the future. Very best wishes
Ruth - 14th Feb 2015
"After shopping around at seven other jewelers I decided to purchase from Philip Lloyd based on their superb advice, price and professionalism. At no point did they even ask me to buy the ring I was looking at, they even suggested I go and think about it before committing to anything. I would strongly recommend anyone to at least pay these guys a visit before buying anywhere else." Thanks
Charlie - December 2014
Thank you so much for your help & I would certainly recommend your shop to others as you have given us a great service, despite us never having met you.
Kirsty Bowen & Paul Batchelor – 22nd November 2014
Hi Phil & Dave, I just wanted to email and say thank you so much for the beautiful, beautiful diamond bracelet. I was so upset when I lost my old bracelet, but getting this fantastic replacement from you took all the pain away. I spent the weekend just gazing at my wrist !!
Anon
It was very nice to meet you on Friday, and thank you so much for making the long distance transaction so easy up until then. I will definitely recommend you to friends and family J Also thank you, I received the written valuation today.
Gill Broadbent - 19th November 2014
Hi Phil, Ring has arrived, and it's perfect - thank you so much! Best wishes, and looking forward to an excuse to visit the shop again - hopefully in person
Deri – 15th October 2014
Absolutely beautiful ring, and the kind of attentive, helpful, friendly service that made the whole transaction a complete joy. Would enthusiastically recommend this friendly team.
Derri - 9th October 2014
Dear Phil, just wanted to say a huge thank you for helping me choose my magnificent diamond earrings! It's lovely to find someone you can trust, that is knowledgeable and whom I will definitely come back to - and recommend to my friends. Thanks again. I really will wear them always.
Wendy B - Sept 2014
Thank you for posting the beautiful Aquamarine ring that I bought so promptly. I am thrilled with it and would not hesitate to recommend your website and shop to all of my friends. I also wanted to compliment you on your telephone service too.
Gil - 20th March 2014
Great seller and excellent comms. Quick postage too.
charliehood_123 09/04/2014
An absolutely flawless transaction and a delight to work with Phil!!
rrp0507 02/04/2014
Absolutely an amazing transaction! Highly highly recommend!! Art Deco Style Diamond Ring 0.90ct 18CT White Gold
limeybean 24/03/2014
fab xx Diamond Heart Ring Extremely Low Reserve!!!
joanneb1214 26/02/2014
Friendly and prompt seller Aquamarine and Diamond Three Stone Ring 1.50ct + 0.34ct 18CT White Gold
Groovearchitect 27/01/2014
Perfect. Good communication and all good. Art Deco Style Diamond Ring 0.90ct 18CT White Gold
D djmineral 23/01/2014
Very pleased. 5* Daisy Diamond Cluster Ring 1.50 ct 18CT White Gold
fairycake 04/12/2013
Very nice, many thanks Emerald and Diamond Three Stone Ring 18ct Yellow Gold
D colinclio 03/11/2013
Beautiful ring. Excellent seller Aquamarine and Diamond Three Stone Ring 1.55ct + 0.32ct 18CT White Gold
charlene24422442 26/10/2013
Gorgeous ring, free sizing and postage. Aquamarine and Diamond Three Stone Ring 18CT Yellow Gold
wells2171 22/10/2013
Lovely ring, excellent service, next day delivery, highly recommended*** Art Deco Pink Sapphire and Diamond Ring 1.20ct + 0.70ct 18CT White Gold
dnbaker666 24/09/2013
5 star! Professional :) A Fast transaction! Stunning Ring!!! Art Deco Diamond Solitaire Ring 1.25 ct 18ct White Gold
butterfly..1973 18/09/2013
Excellent communication and a pleasure to deal with Aquamarine and Diamond Three Stone Ring 1.37ct + 0.42ct 18CT White Gold
dave1049 15/08/2013 21:00
Over the moon, she loves it thanks Phil Emerald and Diamond Three Stone Ring 18ct Yellow Gold
mabplant 14/08/2013 09:24
Top quality ring,fast deliver,highly recommended Victorian Style 2.60ct Ruby and 1.45ct Diamond Cluster Ring 18ct Yellow Gold
idoluvyoufrankiex 11/08/2013
Beautiful ring. Fabulous efficient service. V. highly recommended. Art Deco Style Diamond Ring 0.90ct 18CT White Gold
grafters01 29/06/2013
As described, fast delivery, good communication, love my ring Art Deco Diamond Ring 0.90ct 18CT Yellow Gold
Artfundraising 26/06/2013 20:17
Beautiful item, excellent sellers. Perfect in every way! Many thanks :) Art Deco Style Diamond Ring 1.01 ct + 0.80ct 18ct WG WOW!!!!!!!!!!
scelestustempestas 12/06/2013
I could not be more thrilled. Perfect, and the seller is great to deal with! Victorian Style 2.45ct Emerald and 1.40ct Diamond Cluster Ring 18ct Yellow Gold
Ldvinnc 20/05/2013
Excellent purchase. Fabulous Customer Service. thank you. Three Stone Diamond Ring 1ct 18ct WG
Janeclk 15/05/2013
Beautiful - highly recommend to all!!!!! Art Deco Diamond Solitaire Ring 1.20 ct 18ct White Gold
Blueandbill 30/04/2013
Excellent service very well packed highly recommend x Daisy Diamond Cluster Ring 1.20 ct 18CT White Gold
orchid1979 02/04/2013
Thanks so much. I am delighted with my stunning Art Deco diamond ring and also with the excellent customer care which you have provided, Phil. I was initially slightly apprehensive about making a fine jewellery purchase online, but I need not have worried. Your 100% positive feedback is clearly well earned. Honest, trustworthy and a pleasure to do business with. All much appreciated! Sincerely, Fiona.
Fiona - 16th November 2015